Video Monitoring Services and Installations
Use video monitoring services and security camera analytical software to save money on the costs of on-site personnel.
North and South Carolina Security Systems Installations for Commercial and Residential – Quality work at competitive rates. New Installations or old System Repairs – Free Estimates

Video Monitoring Services
Ensure the premises of a business are protected around the clock with a security video monitoring service. Security video monitoring services work alongside 3rd party IT teams to provide coverage for firms looking to save money on the cost of on-site personnel. Highly-trained specialists monitor footage from cameras 24/7, 365 days a year to safeguard a facility and those interacting with it. Analytical software alerts the live specialists any time an irregular event occurs, who then use their judgment to either alert authorities or brush the event off as harmless. By employing a video monitoring service, firms can cut the cost of security personnel and rest at peace knowing verified professionals monitor their facilities at all hours of the day.
Video Monitoring vs Video Verification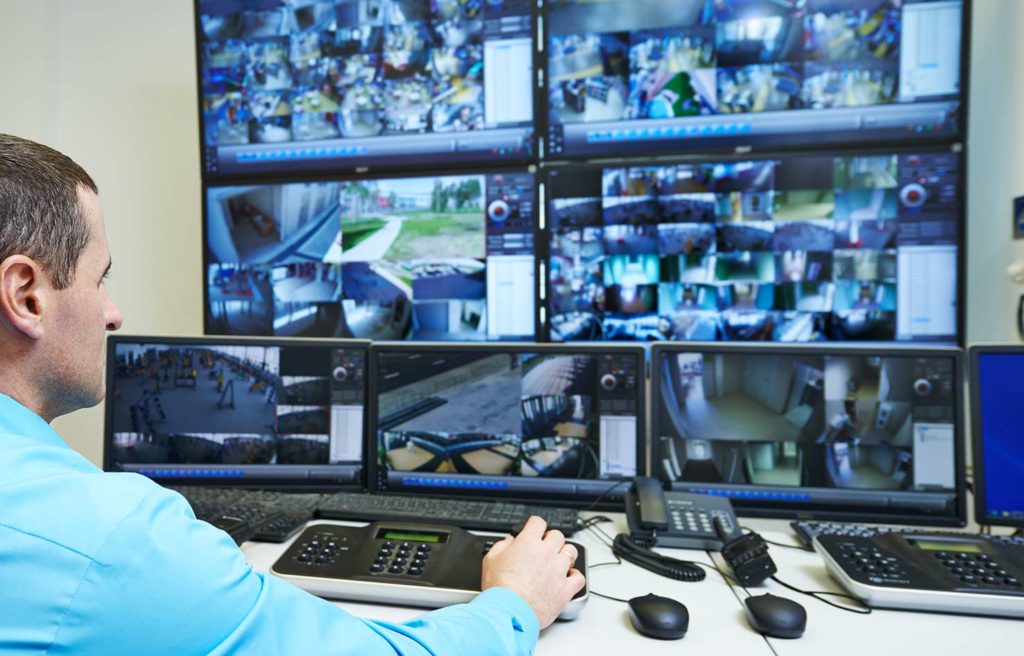 Video monitoring and video verification serve the same purpose; to keep a facility secure, but the methods by which each system achieve that goal are fairly different. Video monitoring involves teams of security specialists observing real-time footage to proactively prevent threats before they ever occur. The specialists utilize motion-detecting software and analytics to notice abnormalities, and can proactively speak through loudspeakers to deter intruders before further events unfold. Verification, on the other hand, reacts to security breaches after a threat has been observed. The footage from an event is sent to a security company, which validates whether the threat was genuine or a false alarm. If genuine, the authorities can be alerted to respond to the incident after its occurrence.
Guarantee the safety of employees and customers with an outdoor security camera system that monitors external activities both day and night. Outdoor security camera systems deter crimes from occurring in the areas where they most frequently happen – outdoors. The weatherproof devices activate any time motion is detected, capturing and recording the footage in high-quality definition to be viewed later. Advanced cameras can even capture footage with night vision capabilities, to ensure that a premise is protected from dusk to dawn. Naturally, outdoor security systems working in conjunction with teams of IT specialists can be essential in the ongoing fight against burglaries, violent crimes, hit and runs, and other unforeseeable events.
Outdoor Security Camera Systems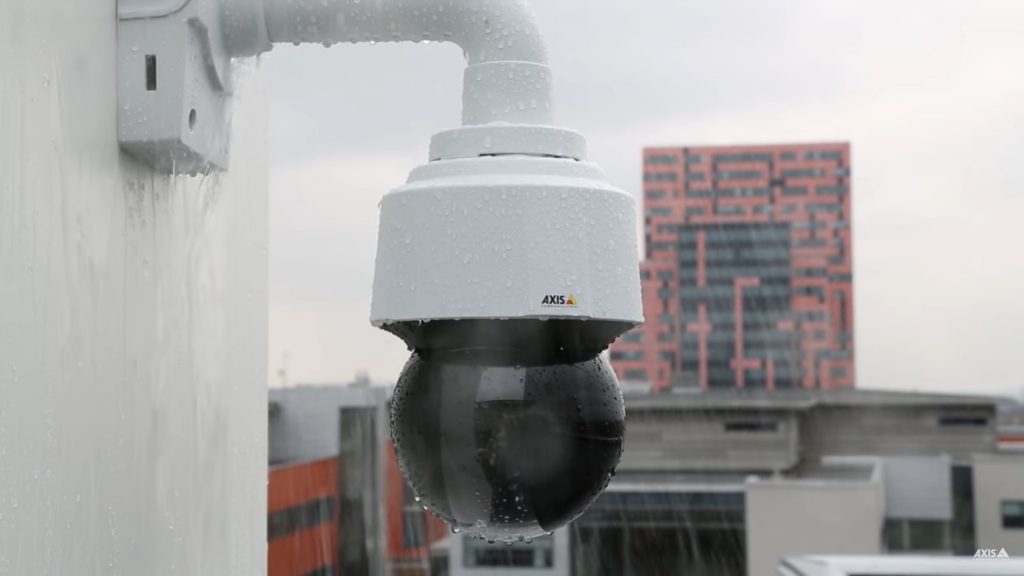 Video Analytics and Artificial Intelligence
Perimeter Defender from Axis
Outdoor Speakers and Live Agents
Simplify and streamline video monitoring with Avigilon Blue, the cloud service platform available exclusively to Avigilon subscribers. Avigilon Blue provides subscribers with an on-site connection device that combines the process of local storage with cloud storage. All data is stored on a local server, while analytic clips detected by AI are sent directly to the cloud. With remote access verified members can view the health of a system, apply software updates directly from the cloud, and identify performance trends impacting a firm. Best of all, Avigilon Blue provides a simple to navigate interface that allows for both security professionals and novice software users to continually monitor and improve the security of a system.