Credentials and Readers Installers
Whether its biometric fingerprint scanners or smart card readers, we've got the latest in credentials and readers for your access control system.
Ensure that any business is protected from outside intrusion with an access control system utilizing credentials and readers. Access control systems monitor who has the right to come in and out of a facility – and which areas they can venture into. Individuals gain entry into a facility through their credentials, which can be a variety of objects such as smartphones, key fobs, or smart cards. Those seeking entry can flash, wave, or scan their devices in front of security readers, which then validate the credentials and either grant or deny access. The multitude of credential options allows businesses to optimize creative and secure solutions to entry, keeping their premises safer one step at a time.
Which Access Control Software Suits Your Needs?
Controlling who may enter a facility is the first line of security a firm can rely on, making a door access control system a critical component in day-to-day operations. Door access control systems permit access to a facility after an individual has provided valid credentials to a reader, and deny access to those without credentials.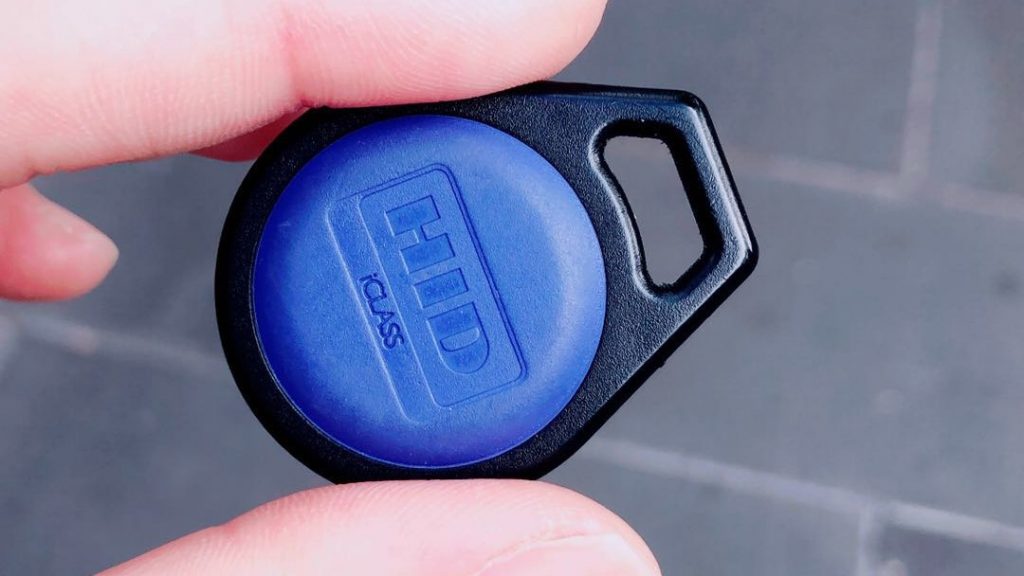 Key Fob Readers
A key fob reader system is a fast and easy solution to grant customers, employees, and visitors access into secured areas. Individuals seeking entry to a facility can simply place their items in front of a key fob reader which then scans the credentials, and unlocks the barriers to provide access.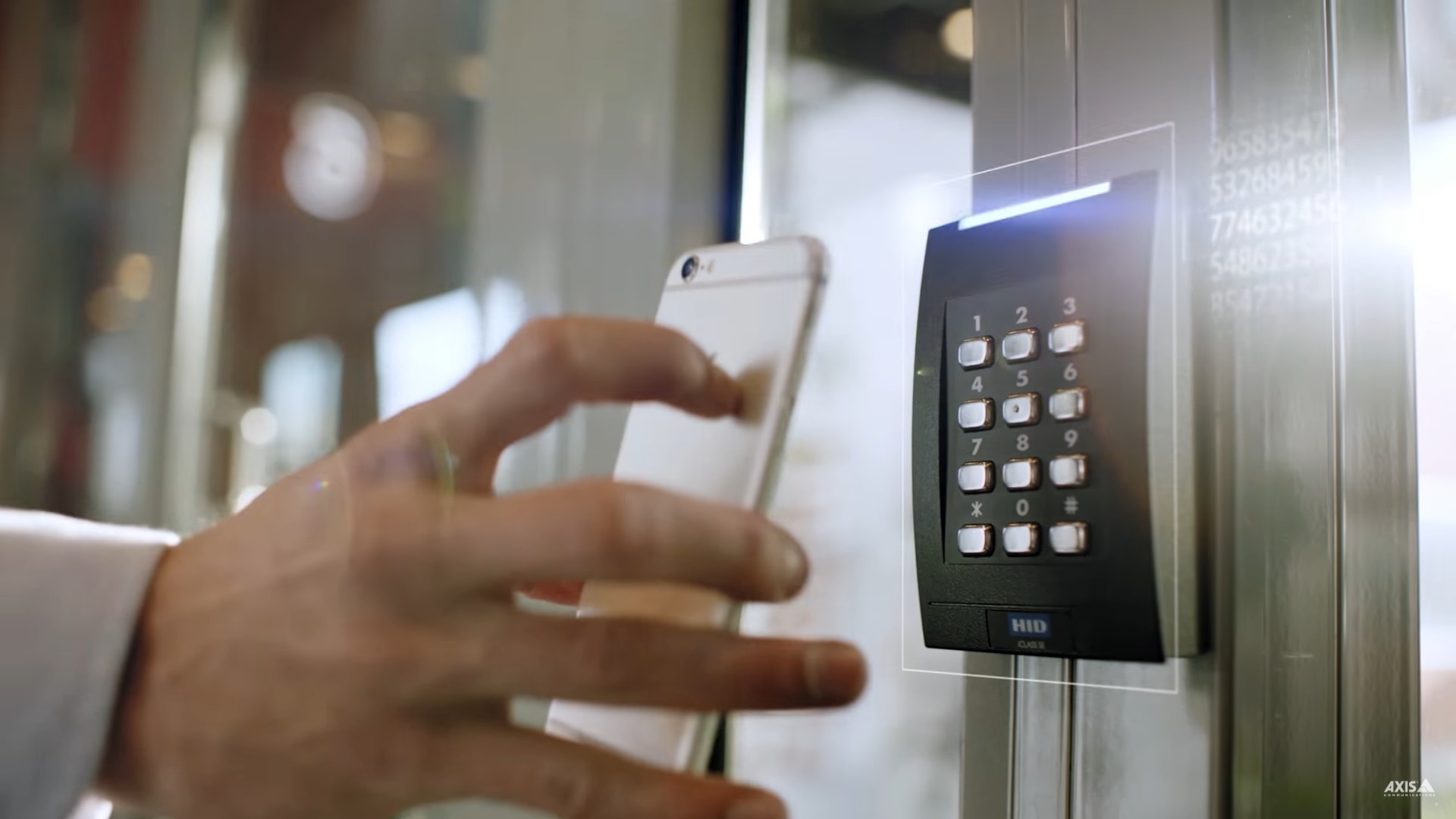 Mobile Passes
Reduce the cost of security hardware by applying a series of smartphone access control systems. With a mobile credential access control system in place, trusted individuals need nothing more than their smartphones to gain entry. Access can be granted through mobile devices that contain customized apps or QR codes.
Replacing Prox Cards with Smart Cards
The reliable prox card has dominated the security industry for decades, but has slowly lost ground to the ever-evolving smart card that offers greater security. Smart card door access control allows for quicker entry, with greater credential requirements – as the advanced cards possess more internal data than traditional prox cards, and are far more difficult to replicate.
Biometric Fingerprint Scanners
Biometrics are some of the most unique and difficult security methods to replicate, as recreating physical features is much more challenging than stealing a key card.
Although many different characteristics can be stored for entry data, a biometric fingerprint access control system is the most common and easy to set up.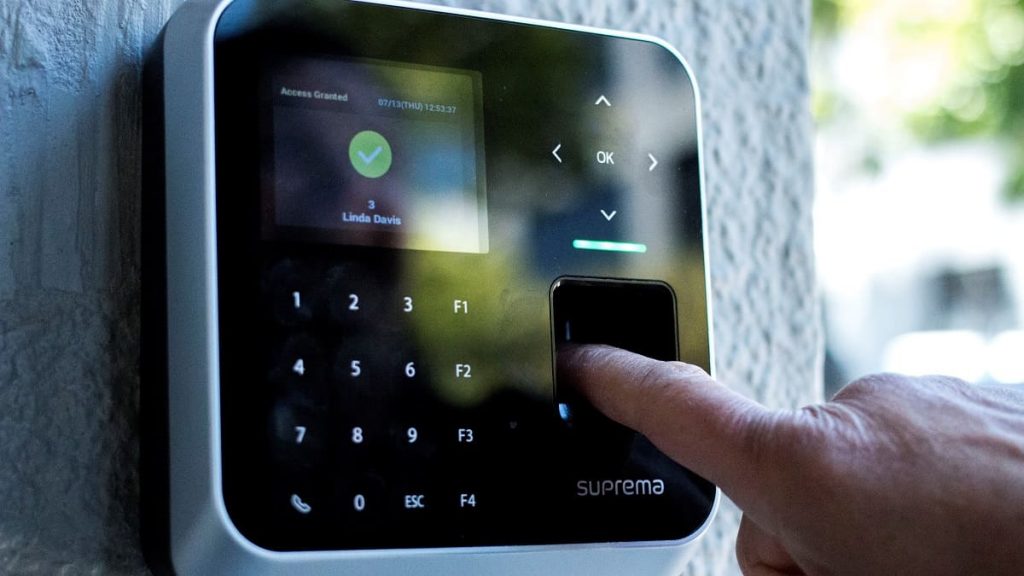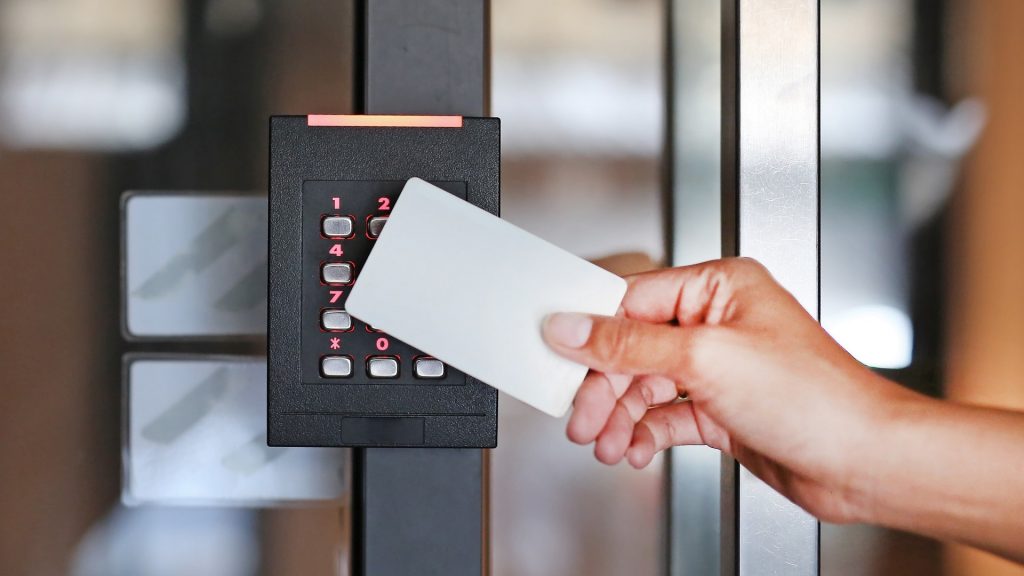 A proximity card reader system provides a simple and convenient method of access control for firms that have multiple employees working at various locations. Large firms with many employees can dish out the thin card-like devices which only need to be waved in front of a proximity card reader. With a high-quality reader, credentials can be detected from over a foot away, allowing trusted persons entry into a facility.
The Best Access Control Hardware

HID Global
Guarantee the safety of a facility with the impressive lineup of access control measures from HID. Security-focused firms can choose from the classic HID key fob reader, the data-driven HID smart card reader, or the forward-thinking HID fingerprint reader. HID proximity cards and readers are also available to firms looking to quickly scale their operations.

Suprema
Deploy the most cutting-edge biometric access control with the Suprema fingerprint reader. Whether firms are guarding data or simply trying to keep intruders out, they can rely on the unrivaled functionality of fingerprint driven credentials. The extraordinary performance of Suprema biometric access control ensures that facilities reach a level of security never before achievable.
Connect with a security expert today.