Electric Strike and RIM Locks Installers
North and South Carolina Security Systems Installations for Commercial and Residential - Quality work at competitive rates. New Installations or old System Repairs - Free Estimates
A KEY COMPONENT FOR ANY CARD ACCESS SYSTEM
Electric strikes are an important piece of any access control system, replacing fixed strike plates. These specialized pieces of hardware are what allows an electronic signal to "release" the latch from the frame and open the door. Often times that is done by pressing a button or through a wireless transmitter – but the electric strike is the component that actual moves and allows the door to be opened. Electric door strikes are installed in the door jamb and act as a gatekeeper for your door's locking system, working with almost any type of lock (cylindrical, Adams Rite, exit devices, mortise locks, etc.) — but electric strike installation and the model of electric strike will vary depending on the setup of you door and the various components of that door.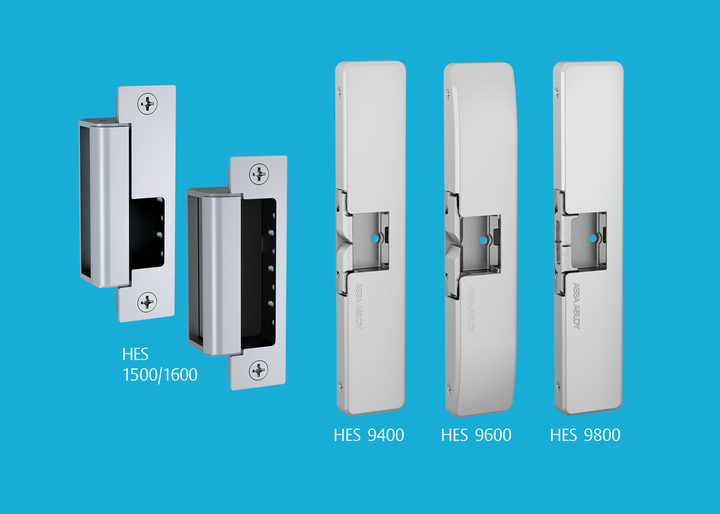 ADVANTAGES OF ELECTRIC STRIKE SYSTEMS
A BALANCE OF SECURITY AND EASY ACCESS
Electric strike locks can be added to almost any locking mechanism to allow for remote control. This means the electric strike locking mechanism—whether it's cylindrical, deadbolt, mortise or an exit device — can be operated without the use of a mechanical key.
For your business, this means you can let in an employee even if you aren't in the office. Or, if you forget to lock the doors when you leave, you can lock your facility's doors from home. Electric door strikes offer you both safety and remote access.
FIRE SAFETY, DURABILITY AND SAFETY THAT'S REGULATED
Electric strike locks are regulated by several independent rating agencies, including ANSI and UL. ANSI/BHMA A156.31-2013, or the Requirements for Electric Strikes and Frame Mounted Actuators is a standard that establishes a series of tests that manufacturers must pass in order for their electric strike locks to be certified—this ensures the operational success of electric door strikes, so you have the peace of mind of knowing it will work whenever you need to lock—or unlock—your door.
Fire safety is another concern with any locking device. UL has a whole host of standards for different kinds of door and window hardware. With regards to fire safety, UL 10C, or the Standard for Positive Pressure Fire Tests of Door Assemblies, regulates which electric door strikes are safe for fire doors. To pass the rigorous fire tests required for this standard, electric strike locks must maintain function during long periods of exposure. These standards are difficult to pass, but the electric strike locks that do pass have a proven track record of fire safety.
Electric strikes are essential to maintaining the functionality of card access systems, intercoms, and various other door systems. When they fail or stop working, the whole system is rendered unresponsive. So who should you call to help? The certified technicians at The Flying Locksmiths are trained to work on all kinds of low voltage strikes while also having the ability to diagnose and solve potential lock issues. Why call multiple people to get something fixed when you can have a technician solving every issue without playing the "finger pointing" game? Regardless of what type of lock is currently on the door, we have the electric strike solution for it.