Cloud Based Security Cameras Installers
North and South Carolina USA Security Systems Installers for Commercial and Residential – Quality work at competitive rates. New Installations or old System Repairs – Free Estimates
Eliminate the high cost of a traditional DVR/NVR security system by switching to cloud-based security camera storage.
Cloud Based Security Cameras
Cloud-based security cameras have dramatically revolutionized the way security systems operate in the modern landscape by cutting costs, the need for personnel, and constant hardware maintenance.
Traditional DVR systems heavily rely on the upfront work of a firm when deploying a security system. Cameras must be configured, storage servers must be deployed, and an operating software must be manually installed throughout a system.
However, with a cloud-based security camera system, there is little to no upfront work, as nothing more than a bridge appliance is needed to connect the system to the cloud. Once the bridge is connected, all devices are autoconfigured, and the system transfers all data directly to the cloud – without the need to store footage in on-site hardware.
Business Security Camera Systems
Business security camera systems provide a necessary means of protection and transparency to firms in nearly any industry.
Due to the complexities of customized systems, business security camera systems cut out the work associated with starting from scratch. Several different cameras, such as night vision, PTZ, license plate readers, and more can be included in a package, to ensure that any desired area can be monitored. As a firm continues to grow, so too can its security system by simply adding more devices.
Business systems operating on cloud-based networks can provide remote video playback from cameras present in hallways, parking lots, staircases, entrances, and any other critical area.
Strengthen the performance of an organization with a business security camera system that reduces crime, determines unsafe points, and streamlines operations.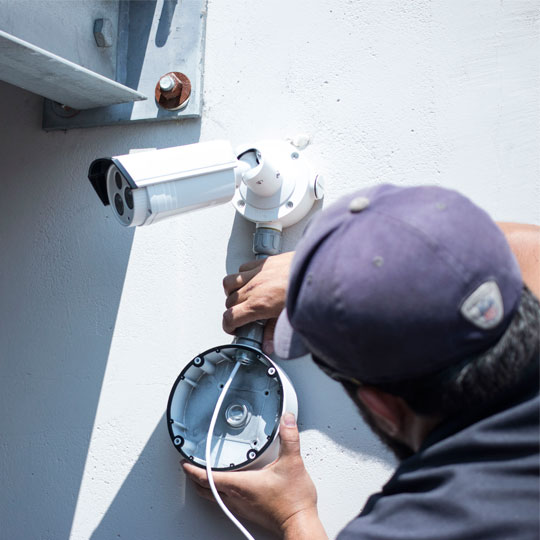 Eliminate the high cost of a traditional DVR/NVR security system by switching to a cloud-based video surveillance storage.
Cloud storage surveillance cameras directly upload footage into a cloud server, which can then be accessed from any remote location. Footage that is uploaded to the cloud is then monitored by the provider's IT staff, effectively reducing the cost of security professionals for a firm. Furthermore, all capabilities of a device can be controlled remotely, without any need for human interaction.
Best of all, cloud storage dramatically reduces security costs by charging nothing more than a monthly fee. The software, camera devices, and management system continue to receive automated updates as the provider evolves, allowing firms to stay on the cutting-edge of technology and protect the employees and customers that drive their success.
Which Cloud Based Storage Service Suits Your Needs?

Eagle Eye
Streamline the cloud security process with Eagle Eye Cloud VMS. Eagle Eye offers cloud-based video surveillance that directly transfers footage from a security system into remote cloud-based storage. Firms utilizing the service can then access their security cams from any location to playback audio and video from a variety of authenticated mobile and remote devices.

Arcules
Seize the benefits of remote access and reduced IT personnel costs with Arcules cloud video storage. Arcules provides a cloud-based security system that offers access to real-time footage from both mobile and web browsers. Such capabilities allow retail businesses to reduce the amount of theft, property management firms to prevent crimes, and professional services to monitor questionable activities.

AWS and Smart Client
Store and organize crucial security data with top-notch management from Amazon S3 surveillance cloud storage. Amazon S3 permits users to store essential data into a data cloud which can be accessed at any time. Users can manipulate large amounts of data at once with S3 batch operations, add other verified members to access control lists, and prevent accidental information loss with multi-factor authentication.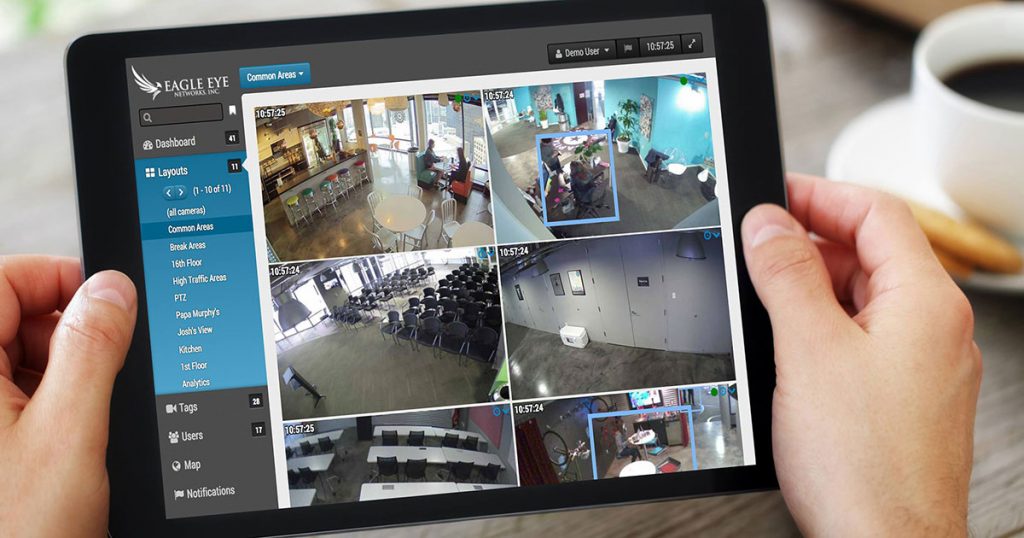 An Eagle Eye CMVR or Eagle Eye bridge can be used to transmit data directly from a security system into cloud-based storage.
Eagle Eye CMVR devices store videos captured from security cameras onto cloud-managed video recorders that initially hold the content locally. Content can then be accessed remotely at any point in time, which effectively transfers the stream off the CMVR and onto the cloud.
An Eagle Eye bridge is the ideal solution for firms that wish to immediately transfer data to the cloud, as the device acts as the connection between a security camera system and a cloud-storage device. Once a bridge is installed, all security cameras and systems become autoconfigured, and send all future content directly to a cloud-storage server.
Cloud Based Video Analytics
Cloud-based video analytics help identify key factors of success for businesses monitoring the activities on their premises.
Video management systems partnered with AI detection work around the clock to identify the trends, processes, and activities that play crucial roles in the success of operations and activities. Machine learning software bundled with algorithms learns to detect a variety of objects such as cars, people, shipping containers, bicycles and more after brief amounts of exposure.
After just a short amount of time, the innovative software presents data and insights from processes, incidents, and encounters to help identify where a firm needs improvement and expansion.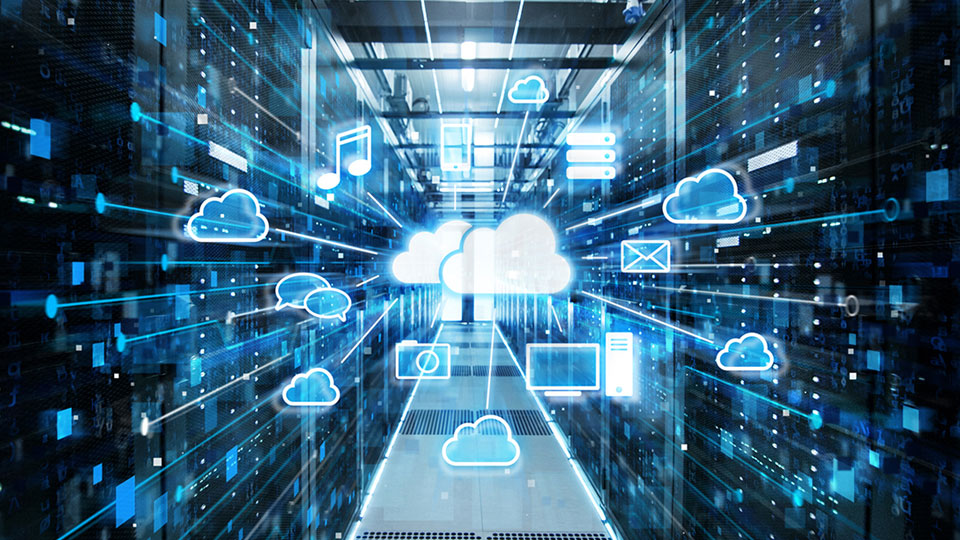 Connect with a security expert today.