Authorized Keri Systems Dealer and System Installers
North & South Carolina Security Systems Installers for Commercial and Residential – Quality work at competitive rates. New Installations or old System Repairs – Free Estimates
Optimize your Law Enforcement security system with video management software, video analytics and system integration.
Authorized Keri Systems Dealer in North and South Carolina

Keri Systems is one of the world's most popular provider of access control and integrated security systems. Their security system meets the requirements of all types and sizes of establishments. Connect Security is an authorized dealer of all Keri products. We install all types of Keri security system in North and South Carolina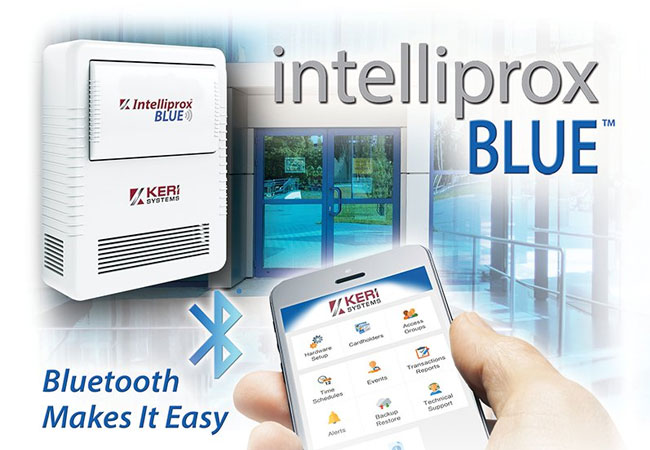 Why Choose Keri Systems Access Control for your Tucson Property?
From simple systems for just a few doors to systems with larger scale and even enterprise requirements with integrated video, photo badging, biometric, graphic maps, telephone entry, and many other powerful features: Keri Systems has it all.
Their hardware can be deployed using traditional proprietary security networking techniques, or standard TCP/IP networking utilizing your existing network or one dedicated to the security system.
Why Choose an Authorized Dealer?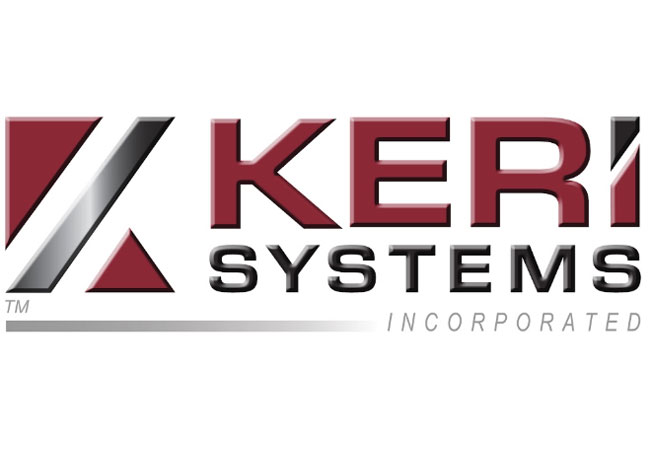 Buying outside of authorized channels can result in getting fake products and a voided warranty. Authorized dealers can not only ensure the authenticity of the products but also can assist in warranty claims. Also, dealers are trained by industry experts from product companies to ensure that all their products are sold and installed with the greatest knowledge and expertise.
An authorized dealer and service provider can answer any query about the product and give the required support and suitable solution. This includes setup and technical support, pre and post-sale support, etc. Also, they have up to date information from the manufacturer relative to product changes or technical issues. This can save you time and trouble.
Products purchased outside of authorized channels may not have been stored properly or may be out of date. This can result in product damage.
Trust 360 Technology Group Security to Install Keri Access Control Products in North and South Carolina
Connect security has been installing Keri Systems Access Control System for Tucson communities for over a decade. We are a licensed, insured, and bonded local company to work in the state of North and South Carolina. Our Burglar Alarm, Low Voltage and NICET-certified technicians are experts in the installation, repair, design, and monitoring of any security system for both home and office. Besides Keri System, we are also an authorized dealer of Paxton, alarm.com, 2GIG, Bosch, Brinks, DMP Electronics, and other renowned security company products.
Access Control Software for NXT IP-Based Hardware designed for today's IT environments
Doors.NET™ is Keri's newest access control software application, designed to manage the NXT TCP/IP-based hardware platform. It was designed natively in Microsoft's .NET platform and utilizes their SQL database engine with all instructions and communication with the database done through Stored Procedures, making responses lightning quick.

Doors.NETTM — Access Control Software for NXT IP-based Hardware, PXL hardware, and popular wireless locks, designed for today's IT environments
Doors.NET is Keri's software application to manage various access control hardware platforms, including IP-based NXT, PXL-500, authentic Mercury Security, and wireless locks from Assa Abloy and Allegion/Schlage. Doors.NET is easily scalable to meet the demands of customers with just a few doors at a single location, to thousands of doors spread across the globe. It is designed to be easily learned and used by customers, and can be customized to each operator's preferences.

The software is available in two versions, Standard Edition and Professional Edition, with Professional Edition having greater reader and I/O capacities and additional sophisticated features. Each have the capability to manage all access control functions, basic I/O linking, alarm reporting, prioritization and response, and integration with ONVIF-compatible IP cameras. A number of optional software modules are available for more customization and sophisticated functionality as needed.Doors.NET was designed natively in Microsoft's .NET platform for security and ease of integration, and utilizes their SQL database engine, with all instructions and communication with the database done through Stored Procedures to make responses lightning quick. In addition to the sophisticated access control functionality it provides, Doors.NET allows multiple operators to manage and monitor an unlimited number of sites concurrently, with assignable privileges for each operator, by site.
Features:
Software Application to manage Keri's NXT TCP/IP-based, RS-485-based PXL-500 hardware platforms, and additional 3rd party platforms

Native Microsoft.NET® application provides speed and security, and scales from small to large systems

Client/Server Architecture provides Multiple Concurrent Operators across Multiple Sites

Microsoft SQL Database uses Stored Procedures for fast and reliable operation

Built-in Digital Video Recording and live Viewing

Integrated Photo Badging, plus Alarm Monitoring and Prioritization, Emergency Lockdown, and a host of other features

Automatic 1-button configuration, or Manual Configuration of hardware

Many right-click menus for fast and easy command and control

Built-in, flexible reports, plus "Reports on the Fly"

Import Utility to bring in cardholder data from other systems
NXT Hardware Platform
NXT™ is Keri's newest access control platform providing unmatched system flexibility, ease of use and cost effectiveness. Utilizing true peer to peer Ethernet communications for networking between controllers and software, the system has eliminated the single point of failure prevalent in most other access control systems. A new standard in security, NXT is first of a new generation of equipment to utilize encrypted data from Cards to Readers. Extremely intelligent controllers operate virtually autonomously minimizing network traffic and eliminating bandwidth concerns. Unmatched security does not come at a price however. Using the latest in electronic processing and networking technology, NXT is one of the most cost effective systems on the market.
NXT Hardware Platform
Doors.NET™ Software and NXT Family of TCP/IP-based Access Control Components
Tiger Access Control Product Family
Keri's PXL-500 Tiger II Controller is an RS-485 based hardware platform with years of proven reliability that bas built up a loyal customer following.
Strong enough to manage a 256-door network, yet tame enough to handle a single door, the PXL-500 continues Keri's tradition of flexibility and expandability. Its companion SB-593 Satellite Expansion Board simply takes flexibility and expandability one step further.
All PXL-500 controllers are configured using Keri Systems' acclaimed Doors.NET Access Control System Software.
The System Architecture Provides:
100% Intelligence at each Door
Expandable 1 or 2 Door(s)-at-a-time
RS-232 Serial Port for Direct Connection to PC or Connection via TCP/IP or Modem for Remote Multiple Site Management
Reliable RS-485 Controller Network for up to 256 Doors per site
65,000 User Capacity
Support for Keri Proximity Reader or any Wiegand Compatible Reader Technology
MS-Series Proximity Readers
The MS Reader Series is a family of proximity readers that give superior performance in sleek, small, attractive packages.
Cards and Tags
The KC-10X Standard Light Proximity Card is the most popular proximity card in existence. It is thin enough to be "wallet-friendly" yet durable enough to carry a lifetime warranty.
The MT-10X Multi Technology Proximity Card is a PVC Card capable of accepting dye sublimation direct print images. It also contains a mag stripe for applications where other systems with mag stripe technology are in use.
The PKT-10X Proximity Key Tag is the industry's smallest and most durable proximity key tag.
Entraguard Telephone Entry Systems
Entraguard sets the standard for high-performance telephone entry equipment. Easy-to-install, reliable, and durable – Entraguard systems are designed to operate over a telephone network or through existing building lines, minimizing wiring installation and maintenance costs. Easy-to-use – whether you're programming the system or you're a visitor contacting a resident, you'll find the Entraguard system is as easy as 1-2-3.
The Entraguard Titanium, represents a breakthrough in telephone entry by providing 250 tenant capacity with a 4-line LED display in a small, attractive package, all at an extremely low price. The small footprint allows it to be mounted almost anywhere, and its rugged stainless steel enclosure with built-in hood is designed to withstand the toughest environments.
The Entraguard Silver is the newest member of Keri's Entraguard telephone entry product line. This unit provides 750 tenant capacity with a large-font, 4-line display in an attractive, rugged stainless steel enclosure. The Silver can be fitted with a PXL-500 Tiger Controller and an SB-593 Satellite Expansion Board to provide one or two door card access capability within the unit itself.
The The Entraguard Platinum has the largest capacity and biggest display Keri offers. Handling up to 5,000 tenants, this unit is designed for durability and weather resistance using a tough, 14-gauge stainless steel enclosure. Additionally, the Platinum can be fitted with a PXL-500 Tiger Controller and an SB-593 Satellite Expansion Board to provide one or two door card access capability within the unit itself.
LAN-520 – RS-485 Over Ethernet
Providing greater flexibility in managing multiple, remote, physical sites, Keri Systems is offering the RF Transmitters and Receivers can be used with the PXL-500W and PXL-250W family of Tiger Controllers, or any other manufacturers' access controllers that are 26-bit Wiegand-compatible. One-button and four-button transmitters, typically attached to a key ring, provide up to 500 feet (150 m) of transmit range to the receiver. The four-button transmitter can be programmed for multiple frequencies to accommodate multiple receivers.
Intelliprox® Blue
Keri's Bluetooth-enabled, single-door controller offers simple programming & control via mobile device1-Door Bluetooth® Controller, with Option of 2nd reader. The Intelliprox ® Blue controller was designed for quick implementation and ease of use.
Programmed wirelessly through the use of a Bluetooth connection, so the only requirement is the app (loaded on a smartphone), and proximity to the controller via a Bluetooth, with a mobile device.
Neutron®
Keri's economical Mini-Controller enables up to 8 Neutron controllers to be networked together to provide a small system, with the option of "In" and "Out" Readers. Neutron is designed with low cost and small physical size in mind, yet maintains a powerful feature set, nearly equal to Keri's NXT controllers. Works exclusively with Keri's Visual Doors Software.