ASSA ABLOY
North & South Carolina Security Systems Installers for Commercial and Residential - Quality work at competitive rates. New Installations or old System Repairs - Free Estimates
ASSA ABLOY Electronic Security Hardware
HES and Securitron, the world's premier suppliers of electric strikes and access control components, have united as ASSA ABLOY Electronic Security Hardware. This exciting combination accentuates the best of both brands: the innovation, strength and service of HES harmonizing with the durability, quality and no-fault warranty of Securitron.
Founded forty years ago, HES and Securitron established global reputations by developing innovative electric strikes and electromagnetic locks. While all the products you know and love remain available, the product portfolio will expand with increased offerings in cabinet locks, power supplies and low power locking solutions.
NEW! Securitron AQL Series Intelligent Power Supplies
The Securitron AQL Series of intelligent switching power supplies harness the reliability of ASSA ABLOY and the technology of LifeSafety Power® and provides an out-of-the-box solution that offers unique performance and value. It is feature-rich, network management ready and available in 12 or 24 VDC single, dual and multi-voltage units.
All Securitron AQL Series power supplies are covered by MagnaCare® lifetime, no-fault, no questions asked warranty which also covers installation errors. Find out how this new line of power supplies can provide a complete solution for your access control needs.
NEW! Intelligent Power Supplies
Securitron AQL Series of switching power supplies is an out-of-the-box solution that offers unique performance and value. It is feature-rich, network management ready and available in 12 or 24 VDC single, dual and multi-voltage units.

The HES 9000 Family offers surface mounted electric strikes for every exit device. The HES 9000 Family now features a more polished look with the ASSA ABLOY logo, an industrial beveled edge and eight finish options. The 9000-MTK Metal Template Kit has been updated to allow easy installation for each strike in the HES 9000 Family.
All HES 9000 Surface Mounted Electric Strikes are Grade 1, dual voltage, non-handed and field selectable for fail safe or fail secure. Ideal applications include perimeter entries in K-12, Healthcare, Office Spaces, Commercial Buildings and Aluminum Storefronts. Backed by the exclusive SecuriCare five-year no fault warranty, which is upgraded to the SecuriCare 10-year no-fault warranty when purchased with a Smart Pac III.

The HES 9800 Electric Strike expands the HES 9000 Family of surface mounted electric strikes to offer a new option to easily electrify an opening that utilizes Adams Rite Starwheel and Interlocking rim exit devices.
Three benefits for locksmiths:
Offers a convenient and cost effective way to electrify a new or existing opening with an Adams Rite 8800, 8700 or EX88 Rim Exit Device
Easy installation and adjustability with the HES 9000-MTK, 9000 Aluminum Spacer Bracket and 9000 Spacer Plates
No need for wire transfers, door modification or a dedicated power supply means less labor time for installation
Securitron AQ Series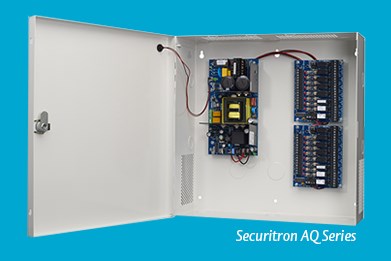 Securitron offers clean, efficient, reliable power supplies for any application, including high-efficiency and sustainable locking solutions. All are UL listed, dynamic field configurable and covered under the MagnaCare® Lifetime Warranty. Find out how you can make the change to Securitron AQ Series Power.
Digital Support Tools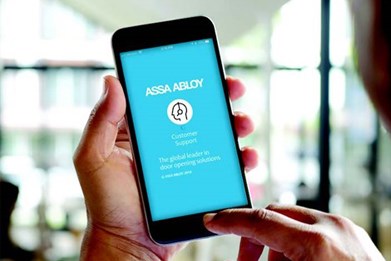 ASSA ABLOY has created a number of digital tools that empower door and hardware professionals to succeed on the job. Use them to simplify installations, convert or choose the appropriate hardware, chat with a customer support representative, or even troubleshoot an issue in the field.