Intercoms and Entry Systems Installers
North and South Carolina Security Systems Installations for Commercial and Residential – Quality work at competitive rates. New Installations or old System Repairs – Free Estimates
We provide Intercoms and Entry Systems for apartment complexes, large offices and other commercial applications.
Intercoms and Entry Systems
Intercom and door entry systems simplify the process of granting access to individuals visiting and exploring a secure facility. An intercom system connected to a secure door allows visitors to communicate with administrators and homeowners through a voice-over messaging system. Guests simply ring the bell, and wait for admins to answer the call. Admins can then remotely grant access by validating the individuals through verbal communication or video surveillance. Simplify entry for visitors to businesses, storage units, and hospitality facilities with a door entry system that makes the process of welcoming visitors safer than ever before.
Augment the safety of a facility with a commercial video intercom system that enhances the transparency of visitor entry.
Voiceover intercom systems offer a basic level of security, entrusting admins to recognize voice patterns and assume that individuals entering a premise aren't planning devious actions. While such a system is often fine, it can occasionally lead to fraud, theft, and even violent crime. However, with a video system in place, admins can further evaluate the credentials of visitors, to prevent unwanted individuals from accessing a facility.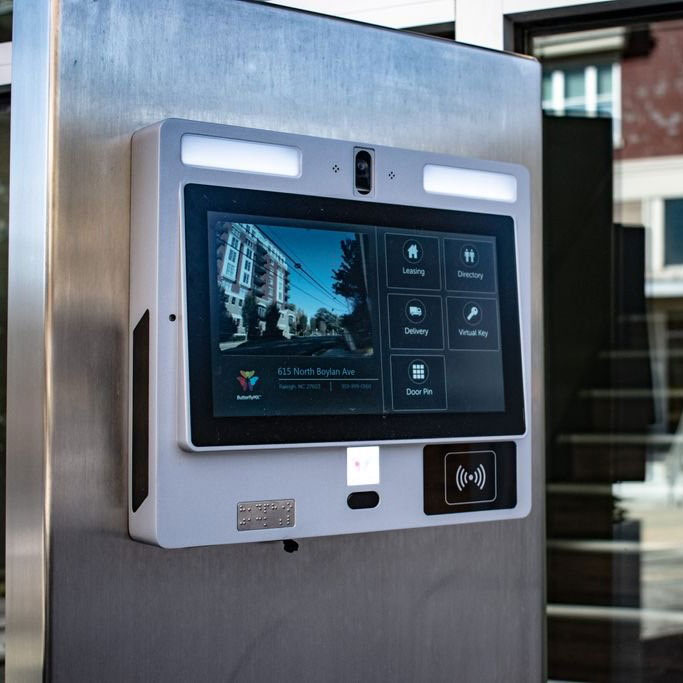 Commercial Intercom System Installers
Provide fast and easy access to a secure facility with a commercial intercom system that supports two-way communication and verification.
Commercial intercom systems can play a key role for businesses that have a regular influx of visitors, but also require a strict level of security. Facilities operating on a commercial intercom system can grant access to individuals waiting at gates, doors, or other entry points – through the use of remote access control. Admins simply answer the intercom call and verify the individuals to grant them access.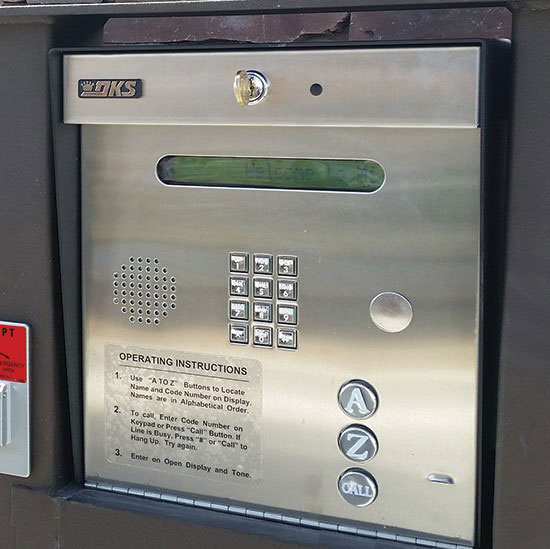 Simplify access control with a telephone entry system that directly links to locked barriers, gates, and doors. Telephone entry systems allow site guests to contact the admins of a facility by directing a call to a mobile or land-based number. Admins can then answer the call, and converse with the individuals through the intercom to validate their credentials. Modern telephone-based systems allow admins to answer from any remote location via mobile phones, and unlock barriers from any global location.
Make any facility a safe haven with a secure entry system from Aiphone.
Gate Security and Gate Control for Businesses
Permit entry into secure grounds with automated gate access systems that seamlessly integrate with an access control system. A gate automation system can be a crucial component for locations that receive large amounts of vehicle traffic. Sites operating with a gate control system can grant remote entry to guests through a reader device which verifies credentials, or an intercom system where administrators validate the identity of visitors.
Ready to take security, serious? If so, then hop on board with any of the top-notch products from Doorking.
A Doorking intercom allows site visitors to contact admins for authenticated access. Though it's only the first step in the security progression, it can be further enhanced with a Doorking telephone entry system that contacts admins on their phone anytime an intercom is buzzed. However, security doesn't always start at the front door, as some events start as far out as the road. And that's where a Doorking gate opener comes into play, allowing visitors to either flash credentials to a reader, or speak with a security operator through an intercom before gaining entry.
Property management firms and commercial businesses can overhaul their security systems by implementing a ButterflyMX entry system.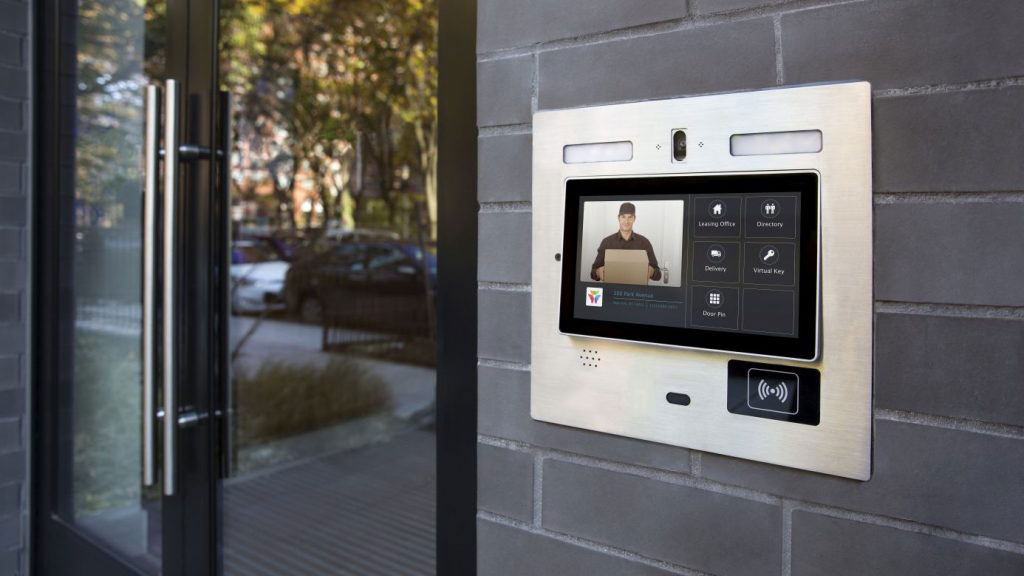 ButterflyMX products seamlessly blend with access control systems to provide unparalleled site safety. A Butterfly MX intercom system enables visitors to request entry, while a Butterfly MX door system remotely unlocks the barriers safeguarding a structure.
The combination of the two systems allows for apartment complexes, office buildings, and educational facilities to more efficiently monitor their premises and upgrade security standards.
Connect with a security expert today.